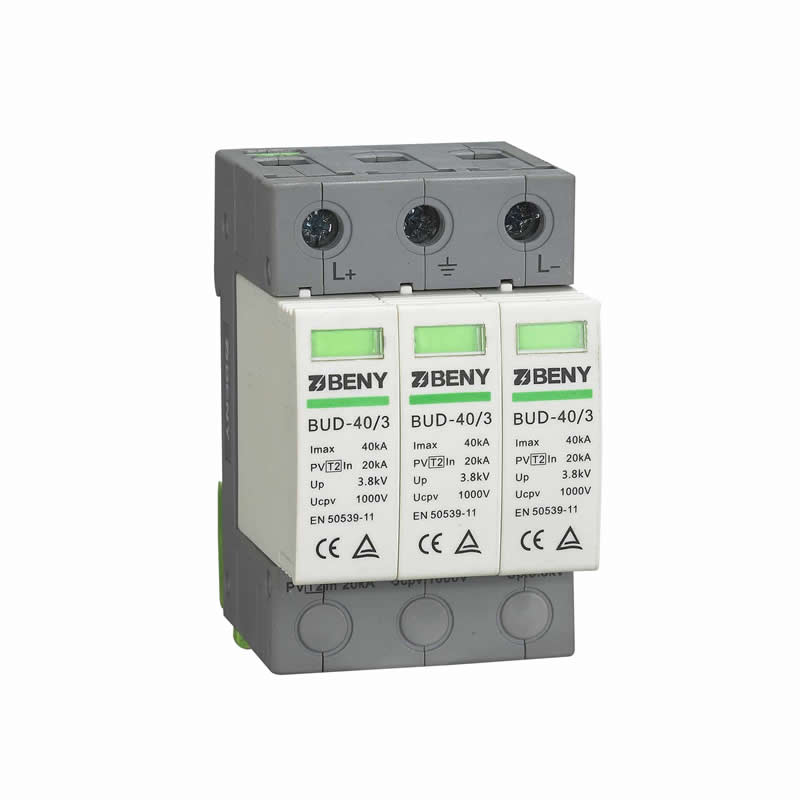 PV Type 1/Type 2 1500V SPD
1500V DC Surge protection device

Download Pdf

+86-577-57177008

benyi@zjbeny.com

+86-577-57177007

timwu9111
PV Type 1+2 combination arrester for lightning and surge protection of PV systems. Arresting capacity to 12.5 kA (10/350) and 40 kA (8/20)
PV Type 1+2 combination arrester for lightning and surge protection of PV systems.
Arresting capacity to 12.5 kA (10/350) and 40 kA (8/20)
Error-resistant Y circuit with status display
The FS variant possesses a potential-free changeover contact for remote signal.
Application: Lightning current and surge protection devices for PV systems.
Electrical Characteristics

Standard

EN50539-11

Pole

3P

Open Voltage

1500V

Max Discharge Current Imax(8/20)μs

40KA

Nominal Discharge Current Imax(8/20)μs

20KA